Your safety is our priority
Our Safe Spaces Code
Our guests and our team are like friends and family to us. Just like at home, we want our friends to feel safe, comfortable and to be able to relax and enjoy what we do best – looking after you.
At Purchases Bar Restaurant & Accommodation, we want all our guests who eat, drink or stay with us to feel safe, secure and able to relax in the knowledge that we are doing everything necessary to protect both customers and their team members.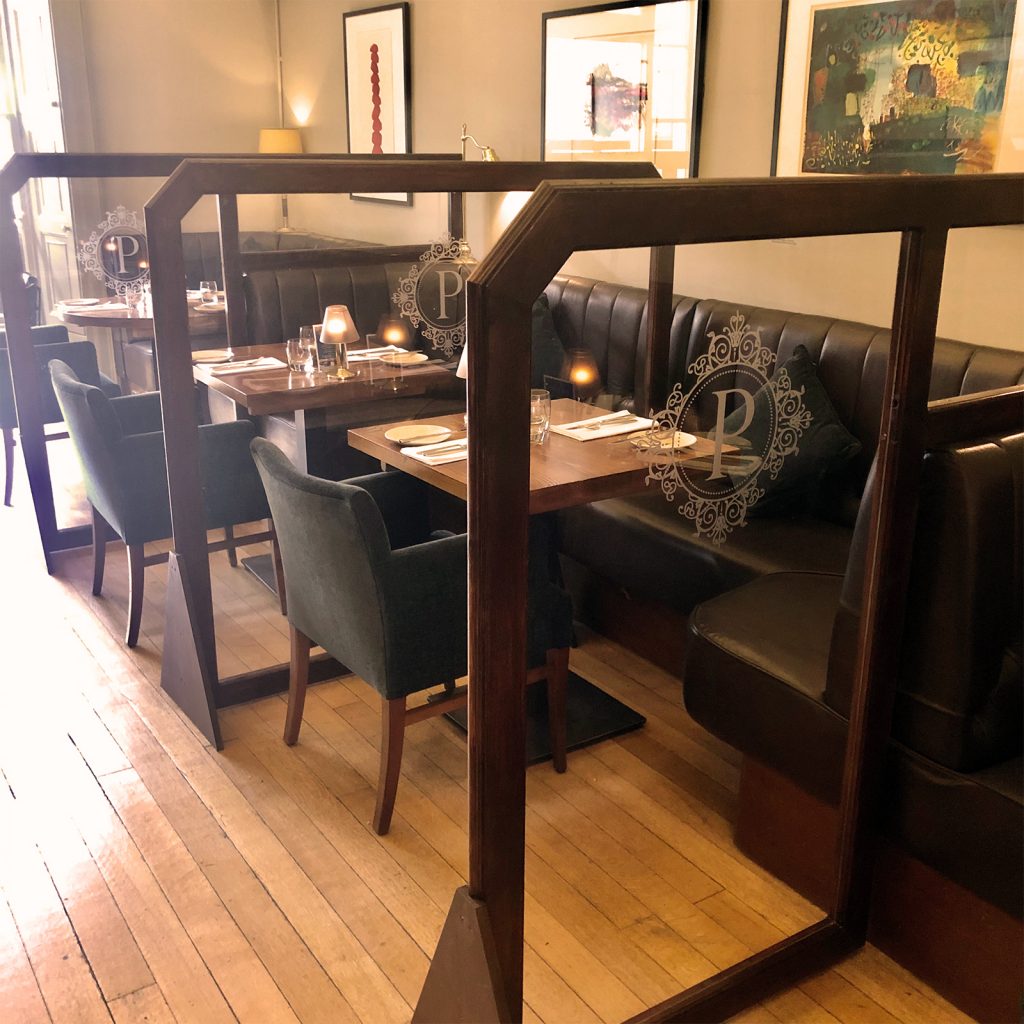 byOpening responsibly & safely
Keeping guests safe
Taking guidance and advice from UK Hospitality, the Chartered Institute of Environmental Health & hygiene experts , we have created a customer safe space code. This, alongside the increased sanitising measures our staff are undertaking, will enable us to re-open in a responsible and safe way. Our seven-point code we respectively require you to abide by, is as follows;
1)     All guests will be required to sanitise their hands, on arrival and throughout their stay. Masks will also be provided & these must be worn when entering, exiting or travelling between tables.
2)       All guests must register their name (Phone number or Email) which will be kept for track and trace for 21 days, but we strongly encourage all our to customers login using the NHS track & trace app. Heres a link covid19.nhs.uk
3)      No guests can gather at our bar unless allocated a seating area by a member of staff.
4)      Due to our bar areas being restricted we require guests to arrive promptly, AT the time of their booking to be seated immediately. If they require pre-dinner drinks, our staff will be only happy to facilitate this if it is possible. We also request all guests to vactate the restaurant & bar, promptly by 10.00 pm, while the goverments curfew is in affect.
5)      We ask our guests to remain at the table they have been allocated while they are visiting us unless they require the use of toilet facility or an "air break" You will be shown designated the smoking areas upon request.
6)      Please do not change the table setting that you have been allocated to maintain social distancing. If you do require a change, our staff will be only happy to facilitate this if it is possible.
7)      We are operating one-way traffic movement inside the building, so please maintain the one metre plus rule when moving through our site. (Our staff will always be adhering to a strict sanitising routine & utilising personal protective wear, so for service reasons they will not be operating with one-way movement)